Northern Star Montessori
6340 Mae Anne Ave. #7, Reno, NV
Accepting Enrollment Applications for current space availability, for our Summer Camp, and for Fall, 2023!
A new Montessori school for preschool 2 and a half years, (bathroom independent) through Kindergarten.
A Montessori classroom environment invites children to learn through independence and choice. The classroom is prepared for children to explore practical life activities, their senses, language or reading, math, art, and sciences through hands on learning.
In an authentic Montessori classroom, movement is built into the the work, and into the lessons so that children do not spend long periods of time sitting still. Children are guided to work, given lessons, and are encouraged to continue practicing independently until the skill is understood or mastered. The teacher will then give them lessons on the next level of work.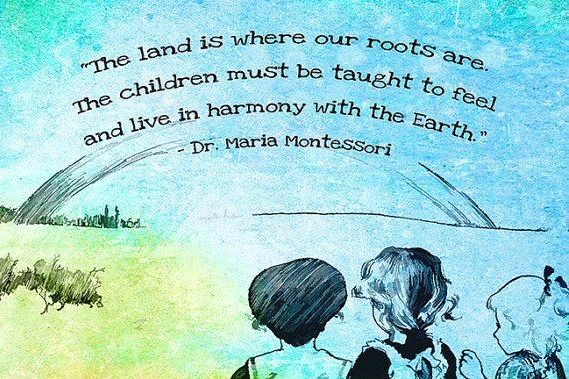 Our classroom at Northern Star Montessori is designed to provide children with the opportunity to receive an individualized education, develop internal motivation, establish a solid foundation for learning, build confidence, and to create a love of learning.
Outdoor exploration is also very important for social development, large motor skills, and confidence in problem solving. We spend at the least 1 hour outside a day for the full time program, and ideally 2 hours when the weather permits.
Our outdoor area provides space to run, climb, use fine motor skills, be creative and explore year-round!
My daughter had such an amazing year. She's excelling academically but more importantly she truly loves school.
My 7 year-old son LOVED learning with Katrina. After a Covid slump, she re-energized his love for learning and enabled him to excel across all subjects.
Ms. Katrina is a gifted teacher. She brings light, laughter and love into the classroom, preparing her students to learn with confidence and joy. Our son couldn't wait to go to school every morning.
We are in awe of Miss Katrina. Our six year old just finished Kindergarten and reads like a second-grader, her writing is fantastic and her math is also exceptional - she is doing division in her head!. The outdoor experiences have been amazing ... snow or shine, the kids are outside at the gorgeous Truckee River Park or further afield. And most importantly, the community is awesome - the group is small, close knit and we've enjoyed a lot of fun family adventures together.
Katrina's Montessori classroom is so calm and lovely. I'm always surprised at how calm, respectful, confident and self-directed the kids are as soon as they walk in the door. We're so lucky to have Katrina in this community guiding our kids with care and respect.